Aesthetic Laundry physically IN PRINT!  Seeing this on Sunday 7th January was EVERYTHING!!!!!!! 💥💥💙✨✨ #sochuffed 💥💥💥 YASSSSSS!! 🙈🙈💥💥👏🏻💕🥊✨Thank you Ibinabo or being a wonderful brand ambassador and S magazine for such an AMAZING shot of our custom tassel hoody creation!!!! 🐯🐯🐯
BEHIND THE SCENES, BRING THE CREATION TO LIFE...
Ibinabo came to my studio back in August 2018 and 
after trying on lots of designs to help her decide she chose this hoody dress to base her custom design on.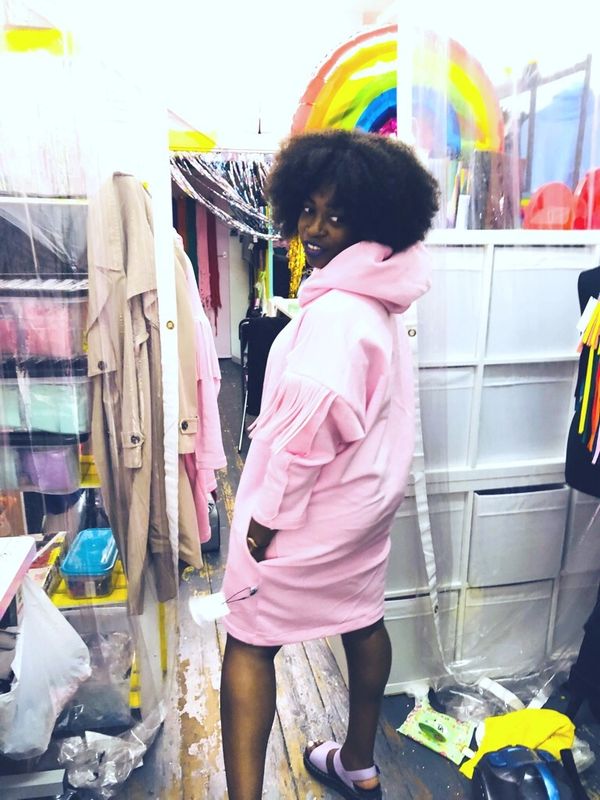 After browsing all the possible colours she decided on a cobalt blue hoody dress with tassels all the way around the back and on the sleeve. 

SO I SET TO WORK...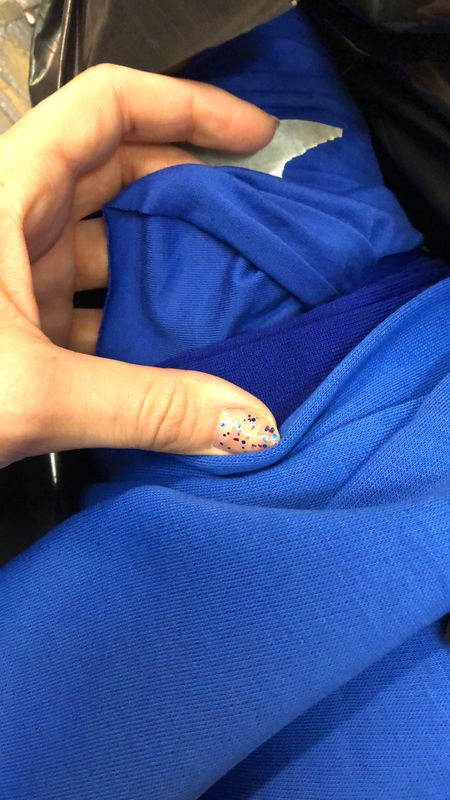 Choosing the perfect blue hue: I ended up ordering lots of different blues (which has actually inspired my new RAPTOR colour-way) and then played around with different combinations.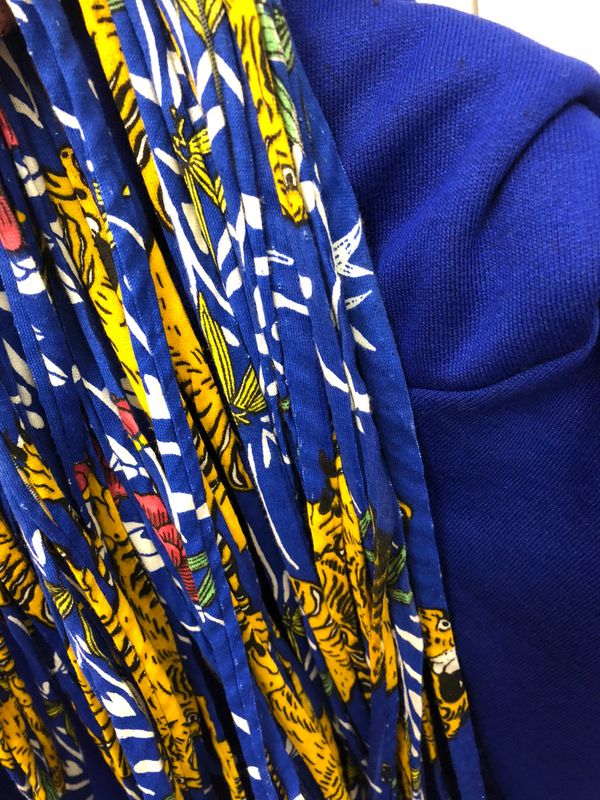 I actually was given these amazing tassels from my mate at I MAKE KNOTS (hey Rihannon) and as soon as I saw them I thought IBINABO! The tiger print was perfect as she loves prints, and I know that colour yellow is her fave! .... plus the blue in the tassel itself matched the hoody colour amazingly!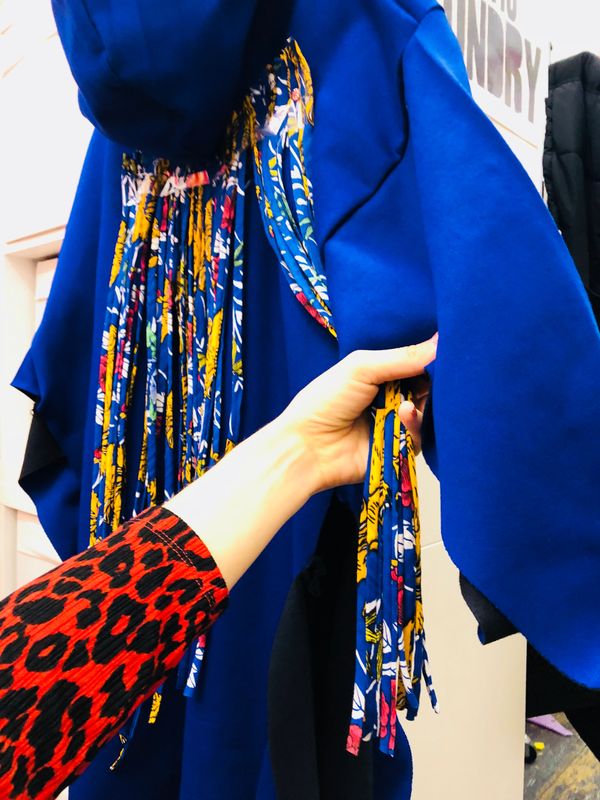 There was still lots to do. When you add or take away elements of a design you alter how it hangs, feels and fits. As I knew the fit and shape I created the actual structure of the hoody. It was a case of pinning on all the tassels and trying it on and then taking it off and re-pinning. Above you can see that the tassels are too high.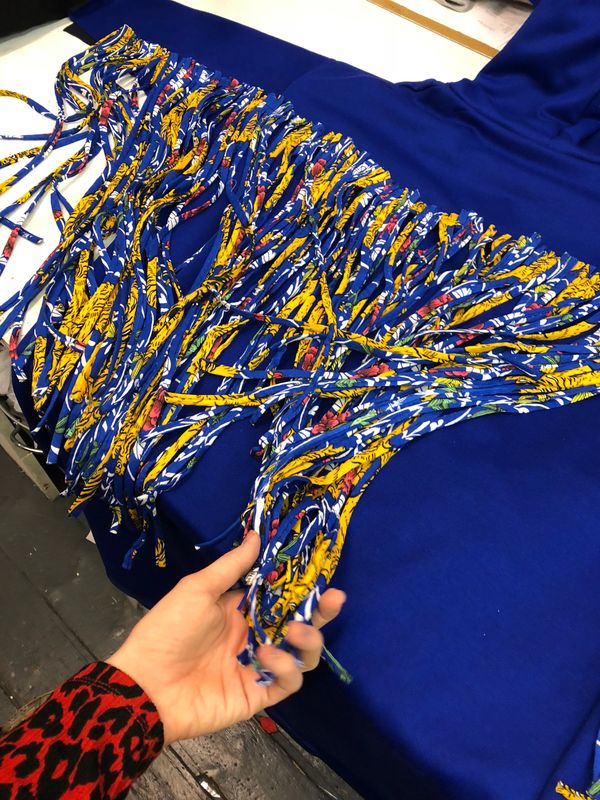 Once I'd worked out where to place the tassels I then had to make sure I kept the straight line across the back.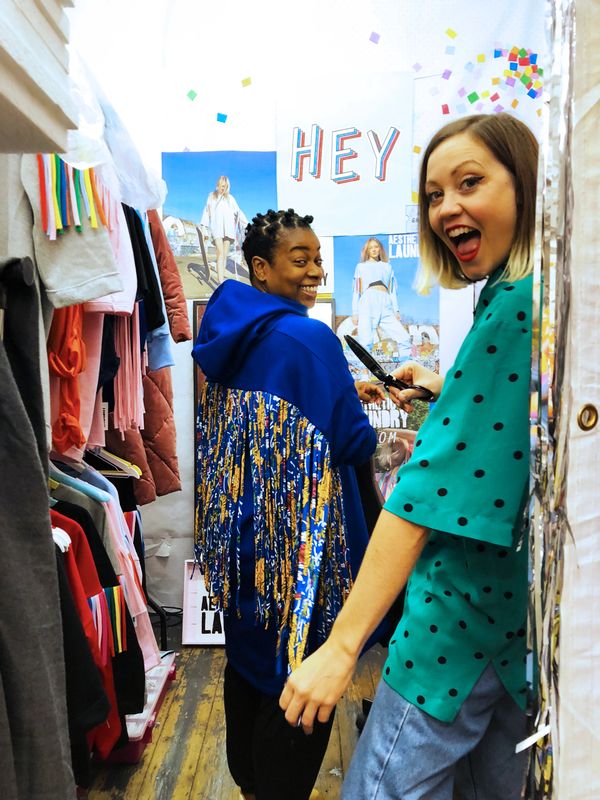 AND.... after a couple of trims and another fitting - HERE IT IS!!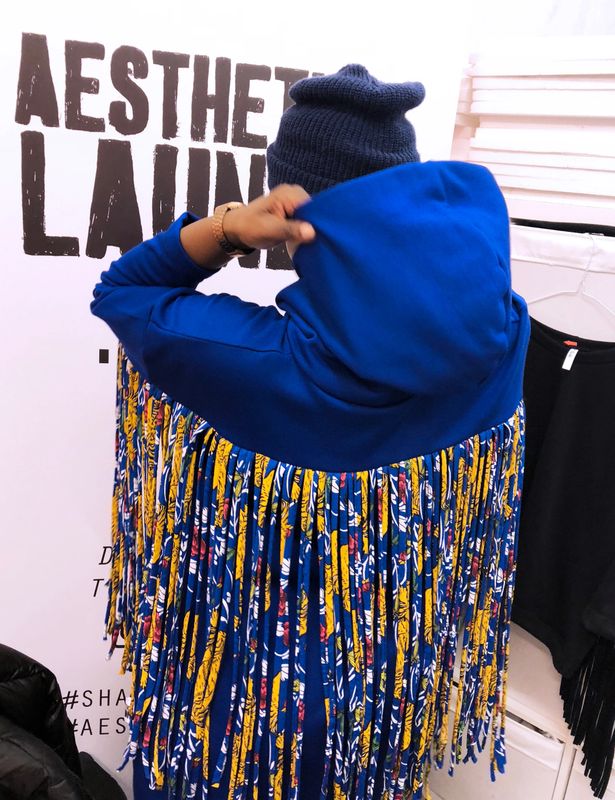 The tassels look so clean and crisp - Even if I do say so myself haha!!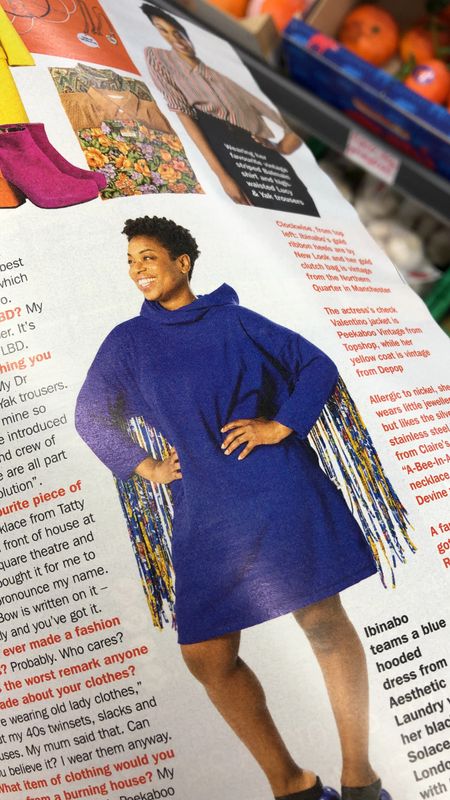 💥💥💙✨✨ Ibinabo wearing her custom Aesthetic Laundry dress.  Featured by S magazine (Sunday Express Newspaper). 

MEET IBINABO! 
For those of you who don't know she currently plays police officer Jack in Vera (ITV), has starred in numerous west-end productions including DREAM GIRLS and LION KING and is a lover of 80's fashion, shoes and ethical fashion brands! 
(She also brings donuts when she visits!)